Welcome to Dayton South Veterinary Clinic. We are located on the corner of Wilmington Pike and Brownleigh Road in Kettering. South of Dorothy Lane and North of Stroop Road.

While waiting for your pets appointment enjoy our open and relaxing lobby. Talk with our birds, observe our finches in their aviary or even feed our fish in the koi pond.

Our four exam rooms are all spacious and comfortable for both you and your pet.

Our consult room is a place for you to spend time with your pet who may be hospitalized, or a comfortable place for you and your family to discuss care for you pet with our doctors and staff.

The treatment room is equipped with state-of-the-art tools to help us better treat your pets. The treatment room is central to our ICU unit, X-Ray, Darkroom, Isolation unit and Surgery room.

The ICU unit allows us to hospitalize your pets when then need more extensive care to get well.

The Isolation room allows us the treat hospitalized pets that may be contagious. It is equipped with a one way air system providing negative air pressure to contain infectious disease within the room.

The surgery room has state-of-the-art surgery lights, anesthesia machines, pulse oximeter which measures oxygen saturation in the body as well as heart rate. Endoscopy can also be performed which is the ability to view body cavities with a camera.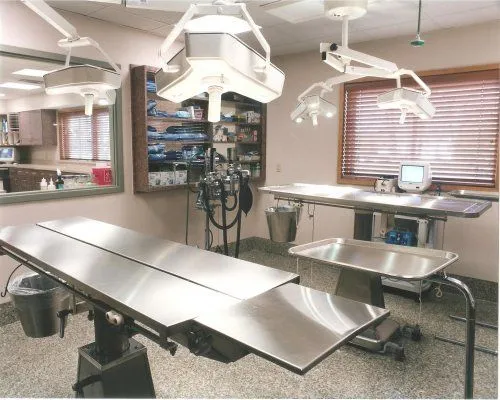 Our X-Ray & Darkroom allows our team to take and develop radiographs on site. This helps our doctors to give your pet more comprehensive and diagnostic medical care.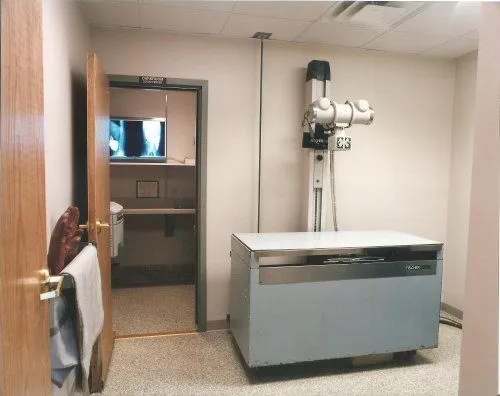 Our clinic also has an in-house Lab and Pharmacy. With our Lab the staff has the ability to analyze; blood, urine, and fecal samples.Cytology and fungal cultures are also avaliable in-house. When there is need for more specialized testing we have access to full laboratories for more extensive results. The on site Pharmacy allows us to treat your pet with the needed medications quickly and easily to help get your pet well.

The Kennel has various sizes of runs for every size dog. Each run has radiant-heated floors, flushing drains and skylights to provide natural light. Our kennel staff takes pride in caring for your pets. Dogs are individually walked at least three times daily and feed to your specifications. We do provide food, bowls, bedding and toys for our boarders, but your welcome to bring their own things to help make your pet feel more at home.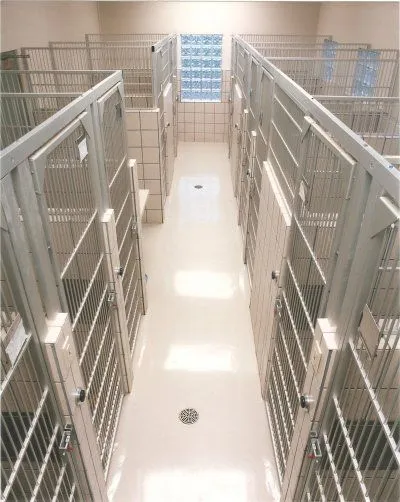 Seen through our aviary in the lobby you can view the boarding cat condo area. While your felines board with us they can watch our feathered friends, but from a safe distance.

In our boarding area we have both a walk in tub and bathtub for bathing any size pet for when they get a little dirty.